Lighthouses
08/11/20
It was pitch dark, and the sea was flat calm. All was still. Caledonian MacBrayne's car ferry "Clansman" throbbed east, at 15 knots, across the sea of the Hebrides with its 28 crew, 8 passengers and only 3 cars. It has capacity for over 600 passengers and 100 cars.

Alone on deck it was as though I had the world to myself. It was one of the most memorable evenings of my life.

What stood out most, and I can still see it in my mind's eye, were four lighthouses, which flashed their lights at predetermined intervals.

Forward, to the east, 20 miles away, the Ardnamurchan light.
Astern, to the west, 25 miles away, the Barra Head light.
To Port, in the north, 12 miles away, the Hyskier light and
to Starboard, in the southwest, 28 miles away, the Skerryvore light.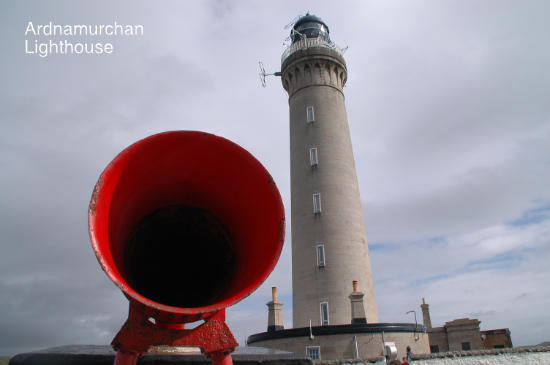 All of them continuing to shed light, as they have done for years, reassuring the traveller on the sea, in the dark.

It was both magical, and reassuring. Sure, technology has advanced so much that this crew were using different nautical aids, but the presence of these lights is just as essential today as it ever was.

As always, for me, an experience like that has spiritual significance, so it's about lighthouses or light that I want to take lessons from today.

Look at it from just two angles:

What are our lighthouses?

How are we a lighthouse to others?
1) What are our lighthouses?

Or to put it in more modern parlance, what are our navigational aids?

Look at these amazing words from Job 29 when Job is reflecting on how his life used to be:


Job 29:1-6
29 Job continued his discourse:

2
"How I long for the months gone by,
for the days when God watched over me,

3
when his lamp shone on my head
and by his light I walked through darkness!

4
Oh, for the days when I was in my prime,

when God's intimate friendship blessed my house,

5
when the Almighty was still with me
and my children were around me,

6
when my path was drenched with cream
and the rock poured out for me streams of olive oil.


This poses several questions for us:

Can we feel God's light shining on us?

Is God our intimate friend?

Are we in a relationship with him?

Is he our constant companion?

Job went through unimaginable hardship as we know. He even questioned if God was still with him. Yet God's light still shone on him. He came through it to a greater future by the light of God.

Another obvious place to go is John 8 where Jesus is speaking to the people:


John 8:12

12
Again Jesus spoke to them, saying, "I am the light of the world. Whoever follows me will not walk in darkness, but will have the light of life."


In biblical language, 'darkness' is not only the night but also the evil that can lead us away from walking in the right direction, towards the light of life – Jesus who brings light into this dark world.

As soon as we turn to Jesus we come out of the darkness of life
without
God into the light of life
with
him. He leads us out of darkness, conflict and death into the light of life and love. He gives meaning and direction to our lives
.


Jesus is our ultimate lighthouse. The lesson is to keep looking at him and we'll live.


2) How are we a lighthouse to others?

How can we be navigational aids to help others?

Let's go back to Job 29 and look at
verses 21-25
21
"People listened to me expectantly,
waiting in silence for my counsel.

22
After I had spoken, they spoke no more;
my words fell gently on their ears.

23
They waited for me as for showers
and drank in my words as the spring rain.

24
When I smiled at them, they scarcely believed it;

the light of my face was precious to them
.

25
I chose the way for them and sat as their chief;
I dwelt as a king among his troops;
I was like one who comforts mourners.


Again, some more questions for us:

Do we have the light of the Gospel shining out of our faces?

Are we always smiling?

Do people see the fantastic future we have, shown on our faces?

We really can make a difference to the world around us. Our life, in Christ, can shine like light in the spiritual darkness in the world around us. As Martin Luther King put it, 'Darkness cannot drive out darkness; only light can do that. Hate cannot drive out hate; only love can do that.'


Here's a question – "Is there anyone around us, smiling on us, the light of whose face is precious to us"?


As Christians, we are called to be a community whose conduct shines as a beacon to others, illuminating the way that God intended life to be lived.

Here is a quote from Steve Jobs who was the CEO of Apple:

"You can't connect the dots looking forward; you can only connect them looking backwards. So you have to trust that the dots will somehow connect in your future."
I'm a firm believer that if we are able to convey to others how God is working, or has worked in our lives, then telling that story is one of the most compelling things we can do. This really is shining a light for others.
Two quick examples:

I love the story in John chapter 9 about the man born blind.

Having got over the questions about why the man had the disability, Jesus heals this man through his words and his touch. He touches him with deep love and respect. The miracle causes much excitement. Those who know the blind man begin to discuss the matter.

Some can't believe it and think it's someone else who looks like him!!

Some miss the point and get caught up in religious minutiae by saying Jesus can't be from God as he healed on the Sabbath!!

What I love most is the man's answer when he finally gets frustrated by all their scepticism and cynical questioning. He tells them he does not know the answer to all their questions, '
But one thing I do know, that whereas I was blind before, now I see.'


As his eyes are opened, so too are his heart and his mind. He begins by knowing 'The man they called Jesus' (v.11). Then he sees him as 'a prophet' (v.17) 'from God' (v.33). Finally, he believes he is '
the
Son of Man' and worshipped him (v.38).

This is the power of the testimony. It is an almost unanswerable way of dealing with objections: 'Before I was like this… and now I am like this… This is the difference that Jesus has made to my life.' You can be sure that this man talked about this miracle for the rest of his days.

Then there is the leper who came to Jesus recorded at the end of Mark chapter 1. Mark 1:40-44

Jesus healed him, and sternly warned him not to talk to anyone about it for the moment. The leper couldn't help himself. Mark tells us that he talked freely and many people came to see Jesus.

You can be sure this man talked about it for the rest of his days as well.


Are we aware of where God and Jesus have made a difference in our lives and joined our dots in the past? Does it move us and compel us to tell others?

Like the blind man, we might not know the answer to all the questions but we can use our story to tell others what God has done for us and the faith it has given us. To them this will be a bright and shining light.


Conclusion

We think about Jesus, our light, our navigational aid as it were.

Just as a light is lifted up to the top of a lighthouse to give light, so Jesus was lifted up to be our light.

Jesus used a terrific analogy and applied it to himself when he was talking to Nicodemus, a confused religious leader in his day.


John 3
14
And as Moses lifted up the serpent in the wilderness, so must the Son of Man be lifted up,
15
that whoever believes in him may have eternal life.


God could have removed the deadly snakes, but instead, he left the snakes, but provided a remedy: Just look to the snake that Moses put up on the pole and you will live. That seemed absurd. It didn't require anything for them to do except to look, in the faith that they would be healed. John shows us that believing in Jesus is equivalent to looking at the lifted up snake in the wilderness.

Everyone who looked was cured on the spot. No one who looked died. You didn't have to crawl on your hands and knees over broken glass to go and look at the snake. You didn't need to learn a difficult mantra that you had to recite perfectly as you looked at the snake. You didn't need to take special classes to learn how to fight the snakes. No, all you had to do was to look and live.

It was a perfect cure for everyone who looked. The remedy is 100% effective. As Jesus says (John 6:37b), "
The one who comes to Me, I will certainly not cast out."


Also, this snake was
a self-effacing remedy
. You couldn't take any credit for your cure. You couldn't boast that you had fasted for days or deprived yourself of anything or done any good works or brought any offerings to the snake. You just needed to realise that you couldn't cure yourself. You were doomed if God didn't intervene. That was humbling to your pride!

So the question is, are we still looking to our bright and shining light, the crucified, risen, and exalted Lord Jesus, to save us from ourselves? And,
just as importantly,
are we reflecting that light, to those in darkness around us, so that they too may look and be saved?

JH