22/08/21
"... the land is mine and you reside in the land as foreigners and strangers" (Leviticus25:23)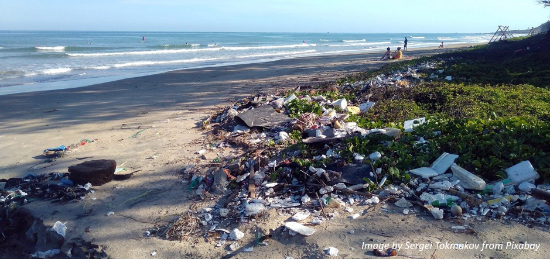 ... but we leave it in a mess. More than that, we damage the complex ecosystems which sustain life on Earth.
God's words were given to to Moses thousands of years ago as part of a set of egalitarian and ecologically sound laws which ensured that the fragile soil did not become exhausted and, because land ownership was controlled, everyone should have enough to eat. Even then, when the population was very small, people knew that their lifestyle had to be sustainable.

Some of these sustainability rules were dropped thousands of years ago. Others such as leaving fields fallow for a year, were practised in Europe until a few hundred years ago. However as industry and intensive farming developed, the land, the air and the ocean have been progressively damaged.

The COP26 conference to be held in Glasgow later this year will aim to get countries to sign up to targets to reduce the rate at which we are damaging the Earth. But what should we as individuals and as Christians do? There is no doubt that the problems are very complex and it is difficult to know what to do for the best. For example we have stopped using disposable plastic shopping bags and I now have a number of cotton bags. However cotton production is a very inefficient use of water and unsustainable in many areas where it is currently grown.

Maybe we should do nothing and trust God to put things right? That is not what the Bible teaches. It teaches us to act even when we know we cannot solve the problems as individuals. We are told to give to the poor, although Jesus said "The poor you will always have with you" (Matthew 26:11). Climate change isn't mentioned – it wasn't an issue then. We now understand more and need to change what we do. We trust that God has a plan for the Earth but that involves people doing their part and doing their best to maintain his creation.

JH

08/08/21

Sorry to disappoint you if you were expecting some advice about overcoming insomnia. The title was actually the heading of a recent article in a newspaper, which unlike this post actually did give some useful tips. But it ended up with these words:


Hearing this advice and nodding is rather different to putting it into practice.


I will ignore one of my bête noires (different to) and just be grateful that practice wasn't spelt with an s.
But the message is very valid. We will all be familiar with it. The world is full of good advice, but how many people heed it? Global warming: no shortage of news items dealing with either the causes, the threats to human life or the remedies. But how much of the necessary changes in lifestyle have been (or will be) put into practice? And a rhetorical question – how much are you personally doing to improve the environment? If like me it's not very much, it's not because we haven't heard the advice and the warnings. We're all guilty of nodding and then moving on to something more interesting.

Our generation is no different from previous ones.
Tam O'Shanter in Robert Burns' eponymous poem was not the ideal husband, to put it mildly. But his shortcomings were not from lack of advice, but rather from not putting it into practice:


Ah, gentle dames! it gars me greet,
o think how mony counsels sweet,
How mony lengthen'd sage advices,
The husband frae the wife despises!


Many centuries earlier, Jesus had said:
"Not everyone who says to me, 'Lord, Lord,' will enter the kingdom of heaven, but only the one who does the will of my Father who is in heaven." Matthew 7:21

"Therefore everyone who hears these words of mine and puts them into practice is like a wise man who built his house on the rock. The rain came down, the streams rose, and the winds blew and beat against that house; yet it did not fall, because it had its foundation on the rock. But everyone who hears these words of mine and does not put them into practice is like a foolish man who built his house on sand. The rain came down, the streams rose, and the winds blew and beat against that house, and it fell with a great crash." Matthew 7:24-27

The recent floods in Germany and China have tragically highlighted that buildings which seem secure are not necessarily so. I hope that none of our houses suffers the same fate. But I also sincerely hope that none of our spiritual houses is built on sand, but on sure foundations that can withstand the challenges which present themselves. That's one reason why in normal times we meet together, to encourage us to put into practice what we know we should do. And that, as we all know, is the hard part.

So no more words. You'll have heard plenty about leading a life acceptable to God. What we must all do is put the advice we have heard into practice.

But if you're still looking for a remedy for sleeplessness, try the old fashioned way of counting the sheep in this video clip:



DMcH
01/08/21
It won't have escaped your notice that the Olympic Games are currently taking place in Tokyo, and that many of the world's finest athletes and sportsmen and women have travelled there to try and win medals, thus proving that they are the best at what they do, or at least are the best at that moment in time.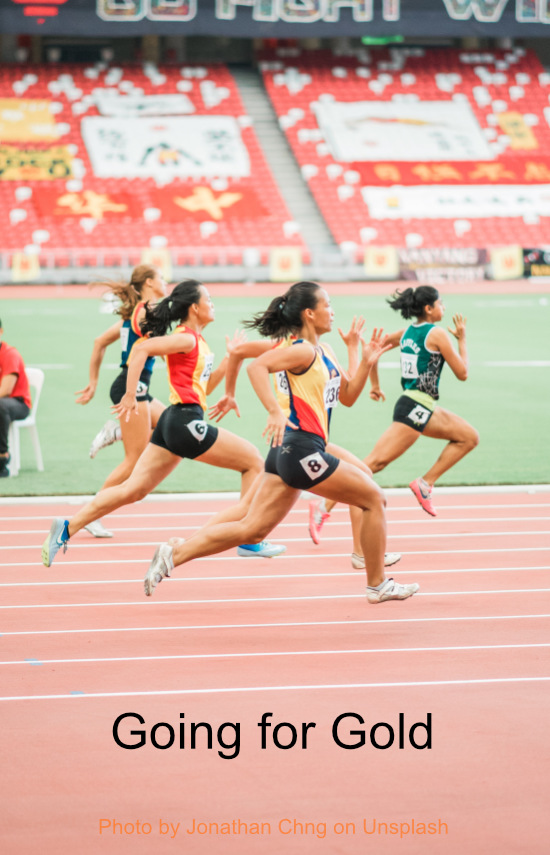 Each entrant has qualified to take part over months and even years before the event by winning in other competitions in their own country and around the world. But how did they begin? Listen to comments made by some of these talented folk and it seems they have dreamed of taking part since early childhood and in some case followed the success of their heroes and tried to emulate them.

A single line from a film I have watched quite recently has stuck with me. "If you dream alone your dream remains a dream." And it's so true isn't it?
How many athletes have made it to the top entirely on their own? Probably none. Let's think for a moment just how many people might be involved in making it possible for a gymnast, a tennis player or a swimmer to reach the top of their sport.

Parental approval and the support of family and friends come first perhaps with the longterm commitment of fetching and carrying a child to places of learning and tuition. Teachers and trainers encourage and help students to improve their skills, technique and attitude. Physiotherapists, medical advisers and even psychiatrists and psychologists may also play a part preparing, soothing and repairing both body and mind.

Medallists in the games have their moment of glory, and create memories which will last for a lifetime. Their achievements are everything they dreamed of. The team of supporters are rewarded simply in the knowledge that they played a part, however small, in making it happen. It is the team working together which really brings about success, and not just the talent of the competitor, although that must of course be admired. Some of them take part for years before finally securing a medal, whilst others return to defend their titles from previous Olympics. There will be many who return home without having secured a medal, perhaps feeling defeated and saddened, but who at least took part and did their best for themselves and for their country.

The same team playing and team spirit apply in many other walks of life too. I personally had missed, during lockdown, my weekly meetings and rehearsals with my choir. Singing on my own was not nearly as rewarding as being with others and blending our voices in harmony. When we met again a few weeks ago, despite being socially distanced in a large hall, some of us were moved almost to tears at being together again. We all had different parts to sing but bringing them all together made us complete and sounded beautiful.

Just as a body, though one, has many parts, but all its many parts form one body, so it is with Christ. 1 Corinthians 12:12

This tells us that the body is a unit but continues by saying it is made up of many parts, each with its own part to play. While every part works within the unit as it should all is well, but it only takes one small part to malfunction and then the entire body is affected. That might well apply within a sports team, or my choir, or, as most of us will have experienced at some point in our lives, our motor car. I recently took my car to the local garage. It was running really well, but had begun making a noise I couldn't understand and didn't like. I was glad I took it in as the brakes needed some attention and now all is well.

And God has placed in the church first of all apostles, second prophets, third teachers, then miracles, then gifts of healing, of helping, of guidance, and of different kinds of tongues. 1 Corinthians 12:28

Here is a list of appointments made in the early church by God himself. Apostles, prophets, teachers, healers, administrators – all with their part to play, and all coming together to make the unit complete. Perhaps the tasks in our church today have changed somewhat. We might add in secretary, treasurer, welfare officer, technical support person, audio or video co-ordinator or even charity administrator. The tasks are numerous and far too many for one person to undertake.
Ephesians 4:11-13 reiterates what is said in the Corinthians passage:

So Christ himself gave the apostles, the prophets, the evangelists, the pastors and teachers, to equip his people for works of service, so that the body of Christ may be built up until we all reach unity in the faith and in the knowledge of the Son of God and become mature, attaining to the whole measure of the fullness of Christ.

Wow! Can I really play a part in that? Well - no - not on my own, but with your help I might just be a small cog which helps to turn a wheel somewhere and keep things moving in the right direction. As a young Christadelphian I used to beat myself up mentally because I didn't get involved in Bible mission work, and I had enormous respect for those that did. But I had no desire to visit hot countries, had no language skills and only a simple faith which was enough for me at the time, but probably not sufficient for a preaching role. I accept now that Bible mission work just wasn't my calling and that perhaps my outreach started much closer to home.
If you dream alone then the dream remains a dream. If you work alone the task can seem daunting and thankless. We need each other, to work as a team, to support each other. It doesn't matter how small a part we have to play – every little thing counts. Thank you all for being there for me and for so many others who need you. I am humbled by the good works of the people around me and pray that those works continue while the Lord is away. Together we are going for gold; not glory for ourselves or our country, but for our Father God and the Lord Jesus Christ whom we represent in everything we do.

JYH