28/03/21
Sometimes it's good just to be reminded of how much we are loved. And when it's the God of all creation, who is outside of time and space, who's doing the loving ... well, what are we waiting for?

The poem Come as You Are, by Angela McCrimmon, hits the nail on the head, I think.
Click here
to view it being beautifully declaimed by Malcolm Churchill from the Maidenhead church. (You'll need to stop the video manually at the end of the poem, as it's part of a longer event.)

If this infinitely patient and generous God is on our side, what have we to fear?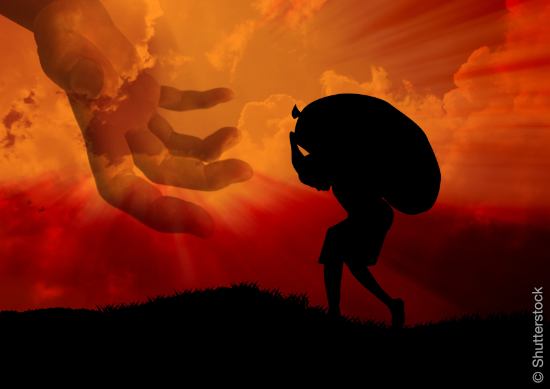 HMcH
15/03/21
It's been a full year to the day since we were last able to meet physically. And what a year! You may remember we discussed after the service what arrangements we would make from the following Sunday, never in our wildest dreams imagining that unprecedented times were about to unfold. We hope and pray that it won't be long now until we feel safe to enter these doors. But what will life be like when we do?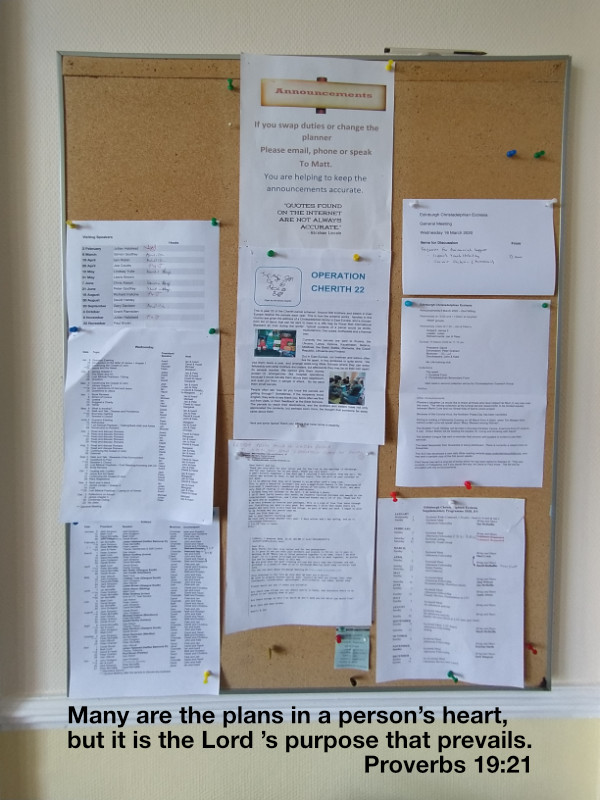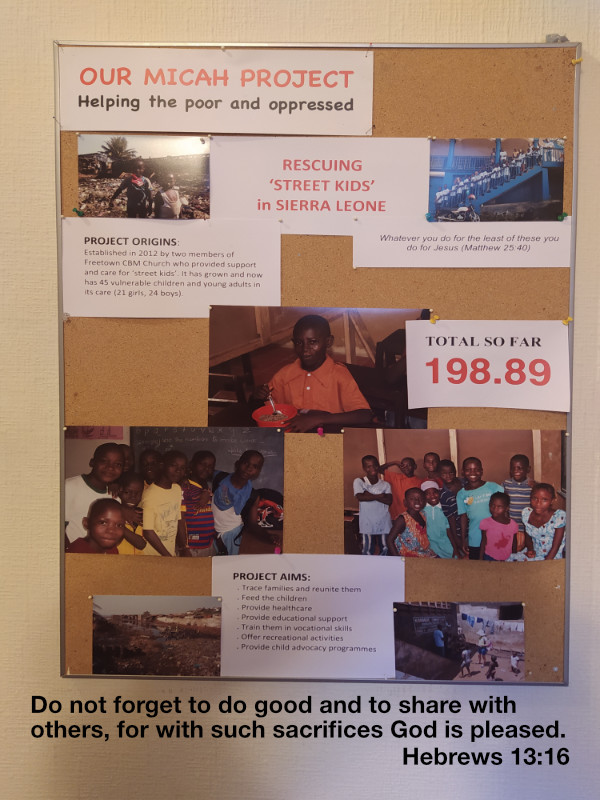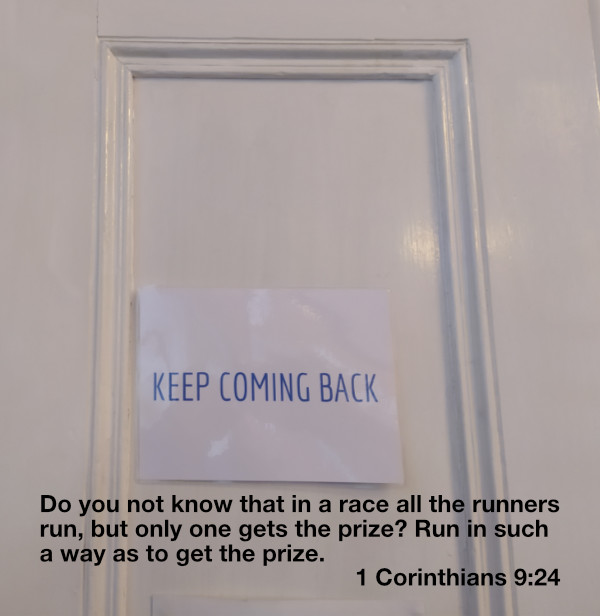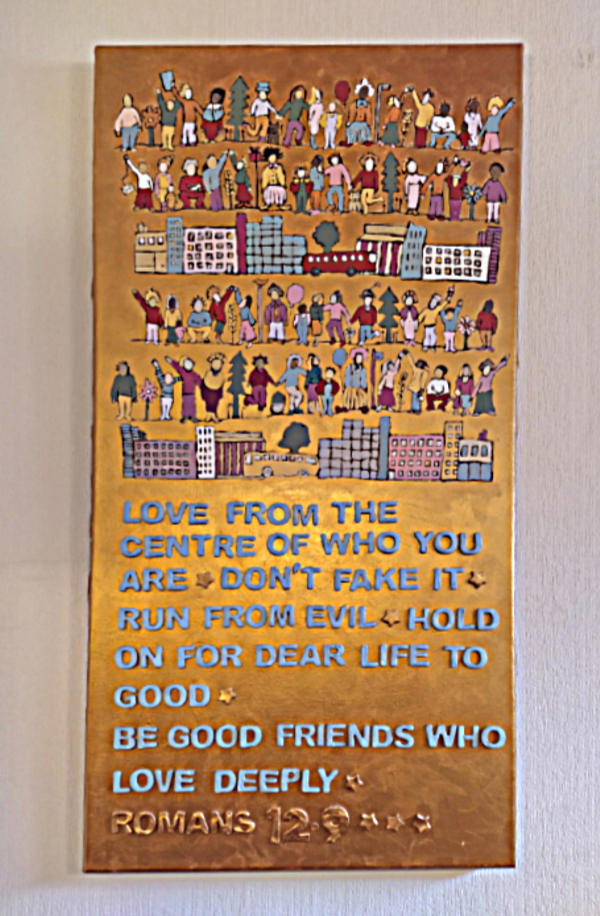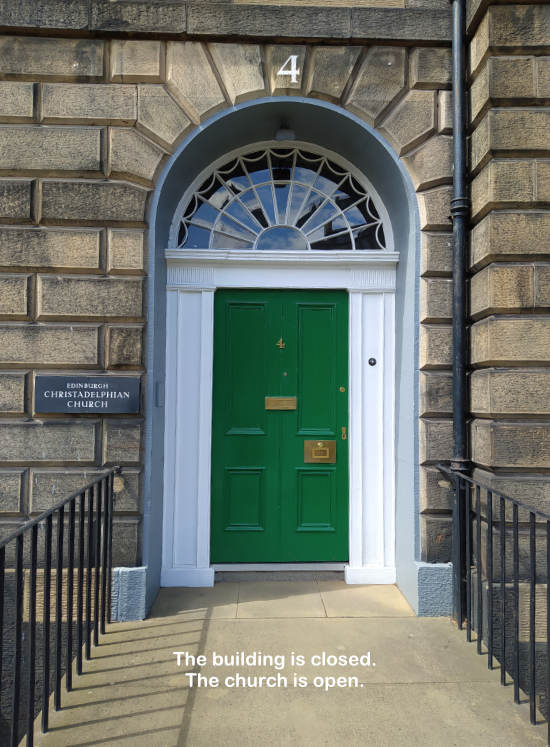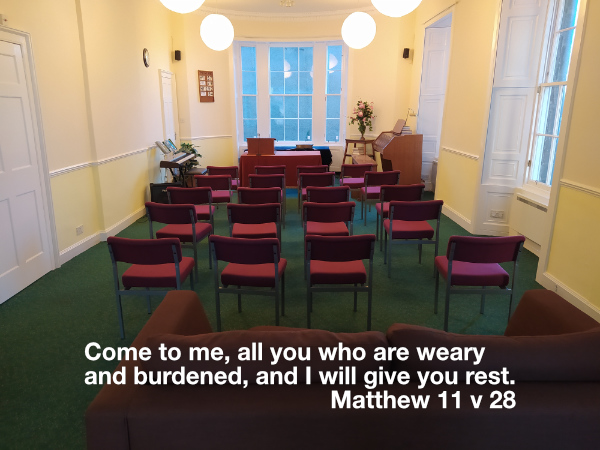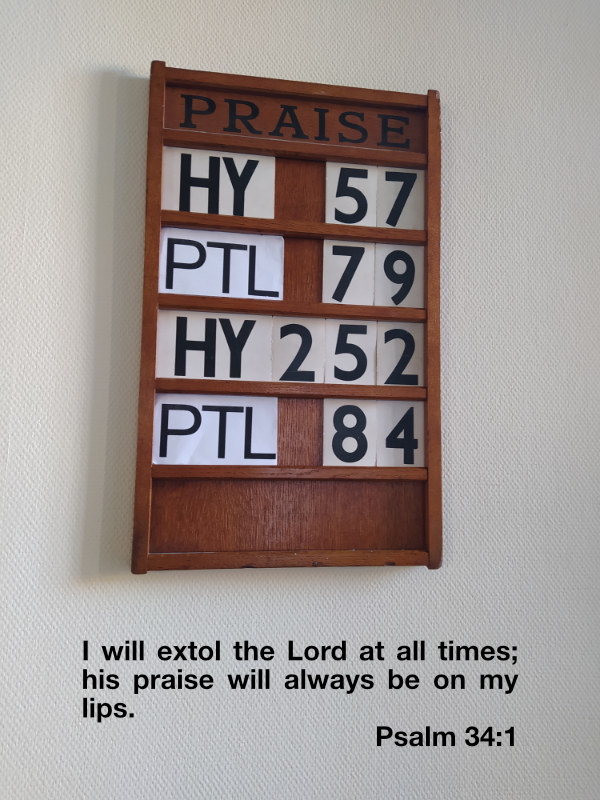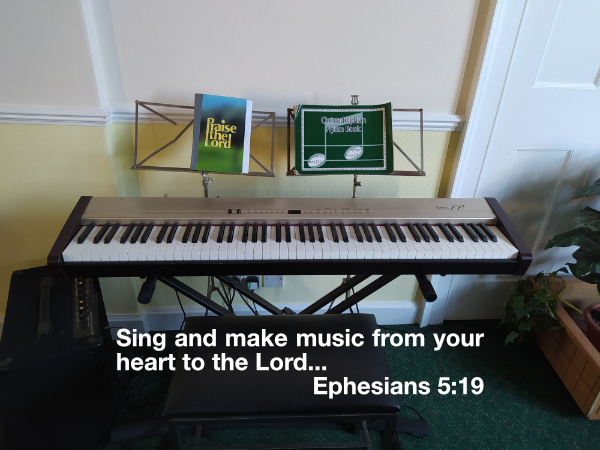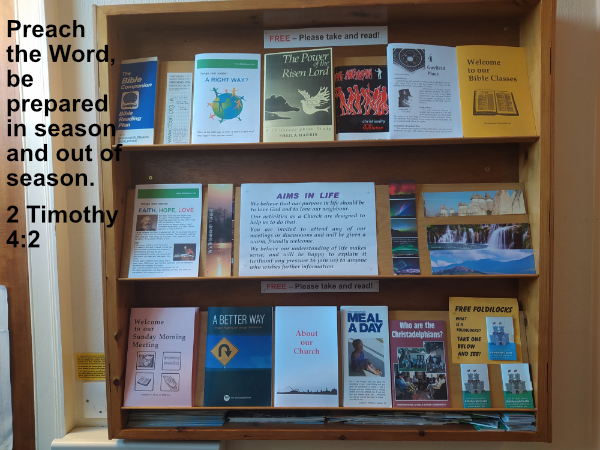 PL
07/03/21
The darkness of night has always been preferred by those who don't want to draw attention to what they're doing. We're told in chapter 3 of John's gospel that there was a man of the Pharisees named Nicodemus, a member of the Jewish ruling council. He came to Jesus at night ... – probably because he didn't want to be seen openly associating with this controversial figure. Although it's clear that Nicodemus was convinced Jesus was a teacher come from God, he wasn't ready to risk damaging his reputation among the other members of the Sanhedrin.
During their meeting, Jesus told Nicodemus,


This is the verdict: light has come into the world, but men loved darkness instead of light because their deeds were evil. Everyone who does evil hates the light, and will not come into the light for fear that his deeds will be exposed. But whoever lives by the truth comes into the light, so that it may be seen plainly that what he has done has been done through God.


Jesus implied that in choosing to come during the hours of darkness, Nicodemus lacked moral courage. Although he had come seeking the truth, he avoided the light for fear that his meeting with Jesus would become known. Are we sometimes like Nicodemus, afraid or ashamed to witness to Christ, concerned about what people might say about us, and that we might lose esteem in their eyes?

Jesus says in Luke chapter 8 verse 16,

No one lights a lamp and hides it in a jar or puts it under a bed. Instead, he puts it on a stand, so that those who come in can see the light. For there is nothing hidden that will not be disclosed, and nothing concealed that will not be known or brought out into the open.


The apostle John tells us in his first letter that "
God is light; in him there is no darkness at all
". He goes on to say,

Walking in the light doesn't mean walking sinlessly before God; only the Lord Jesus Christ has been able to do that. Instead, it means being open with ourselves, with those around us, and with God; not trying to hide our faults, or imagining that God doesn't see them, but confessing them and seeking forgiveness through Jesus.
The apostle Paul wrote in his first letter to the Thessalonians,


You are all sons of the light and sons of the day. We do not belong to the night or to the darkness. So then, let us not be like others, who are asleep, but let us be alert and self- controlled ... since we belong to the day, let us be self-controlled, putting on faith and love as a breastplate, and the hope of salvation as a helmet.


David wrote in Psalm 119,
"Your word is a lamp to my feet and a light for my path", conveying a picture of someone walking at night by the light of a lamp. But although we may dislike or even fear the darkness of night, with electric lighting in our streets and in our homes, we rarely experience true darkness.
Imagine living in David's time, when at night the only light came from moonlight (if there was any), or from flickering oil lamps (candles hadn't been invented yet). David must have recalled times when, as a shepherd-boy, he was alone at night with his flock, trying to find his way about in the dark. In the same way, without the light of God's word, we would be living in spiritual darkness, like many in the world around us.

Jesus proclaimed to the people,

I am the light of the world. Whoever follows me will never walk in darkness, but will have the light of life.

He told his followers, in the Sermon on the Mount, "You are the light of the world". God has made his light shine in our hearts; we too should be as lights in this dark world.

Jesus went on to say,

A city on a hill cannot be hidden. Neither do people light a lamp and put it under a bowl. Instead they put it on its stand, and it gives light to everyone in the house. In the same way, let your light shine before men, that they may see your good deeds and praise your Father in heaven.


By the mercy of God, we have come through the darkness of winter. As we read in Solomon's Song of Songs, "See! The winter is past; the rains are over and gone. Flowers appear on the earth; the season of singing has come".
We see around us the signs of spring, with the singing of birds and the return of life and growth where everything seemed dead. Paul wrote in his letter to the Romans,
The hour has come for you to wake up from your slumber, because our salvation is nearer now than when we first believed. The night is nearly over; the day is almost here.

I'd like to conclude with a quotation from Isaiah chapter 60:

Arise, shine, for your light has come, and the glory of the LORD rises upon you. See, darkness covers the earth and thick darkness is over the peoples, but the LORD rises upon you and his glory appears over you. Nations will come to your light, and kings to the brightness of your dawn.

IR