Spring's Abundance
18/05/20
Matt's recent blog about the beautiful buildings in Edinburgh resonated with me because my morning exercise during lockdown is a time for reflection and prayer as I tramp – at a much more sedate pace than our professional runners, of course! – along country lanes and quiet backwater streets out in the suburbs, without a soul in sight, enjoying the burgeoning life all around me.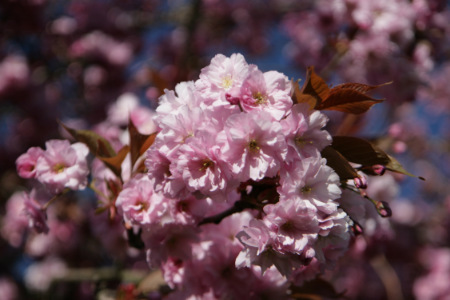 Springtime never ceases to amaze me - all these different plants erupting into fabulous displays of colour and scent; all the instructions for their blossoming into cherry or rhododendron or choisea or daffodils inside them, only needing rain and warmth and light to make them realise their full potential. We have within us the potential to be fully realised spiritually if we soak up the right nourishment and bask in the light of the world. And picking up John's thoughts about light, what a difference sunshine makes.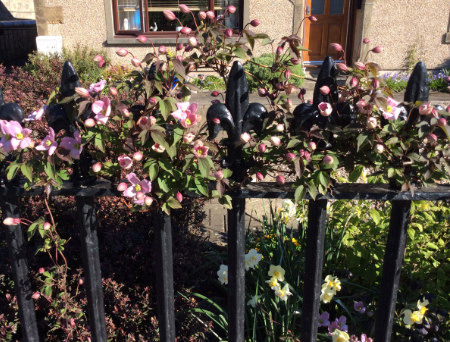 We might not feel like flamboyant or even beautiful plants sometimes, but we can still quietly and effectively make a difference, just as an understated clematis adorning railings, or cascading over plain trees can transform them. What do people see when they look at me in action, I wonder … or you?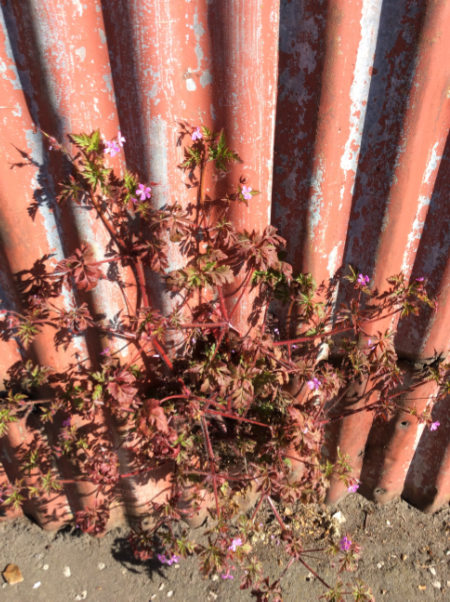 Even an unassuming weed, like this herb robert, can brighten a dreary spot and tell its own story about motivation and allegiance.

It might seem difficult to be any kind of Godly example in these days of isolation and social distancing, but even small acts of kindness can speak volumes, and open up an opportunity to reveal God in action today … through us, his hands and feet. Certainly I've personally had far more interaction with our neighbours during this last two months than I've had in all the busy years before lockdown.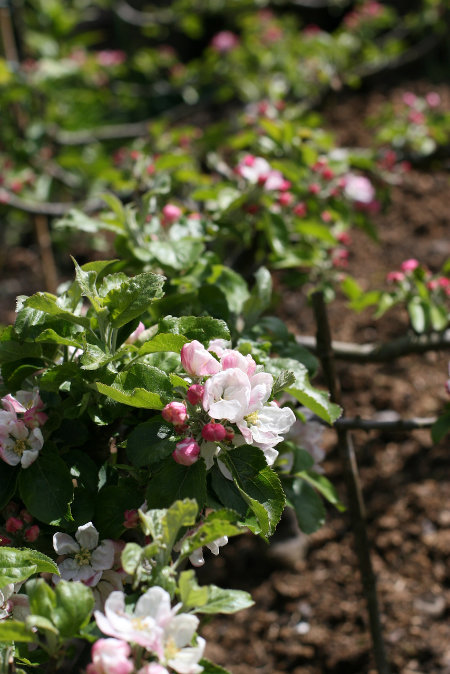 Even if our scope for showing God's love is limited, we still need to nourish and care for our spiritual selves, too, looking forward to a time when we can be more active - much like this apple tree that promises us baskets full of lovely fruit in the autumn if it's fed and watered now. I've certainly benefitted greatly from the imagination and hard work of others streaming services and good ideas for anyone who cares to link in to them online.

So huge thanks to everyone who is posting exhortations for us while we're confined to our homes. Several people have commented that they welcome the chance to re-read the thoughts and pick up on ideas they missed first time round. We're learning valuable lessons for life from this pandemic.

HMcH