Patience
15/11/20
It all began with a moment of mad spontaneity: 'Let's use this enforced lockdown to do a job we wouldn't normally tackle.' Bringing a positive out of a negative. Sounds good, huh? That's before we factor in human frailty.

The 'job' in question was our larder – a glorified name for a walk-in cupboard under the stairs. We've lived in our Victorian house for 49 years and 1 month and this area has had just one attempt at decoration in all that time. And back then, in the year dot, we did everything on a shoestring, so it was definitely not a thing of beauty – sagging ceiling, hasty superficial repairs, mismatched everything. Our walls are very old, thick and crumbly (rather like us!); remove the structures or layers supporting them and everything disintegrates, but here was a golden opportunity to make as much mess as we needed to, do as thorough a job as we had the stamina for, knowing for sure no one else would be inside our house for at least six weeks. Lead me to the sledgehammer!

All the contents were decanted into the dining room, and we set about a wholesale demolition job. It was therapeutic actually, tearing out the botched plasterwork and ancient fixtures, and once the dust cleared, we had a relatively stable if yawning hole. So far so good. But … we hadn't bargained on the dearth of materials available during lockdown: our particular kind of plaster had achieved the status of gold-dust. Samples and products travelled snail mail. Delay followed delay. Weeks went by. Months.

But eventually the walls were smooth, lined and papered, cables were hidden, new matching fittings installed. Then a decision was made to replicate the original iron brackets and use solid oak shelving, which had to be tailor made, shaped, sanded and oiled. By this point, the tasks had moved well outside my domain. Progress slowed to occasional hiccup speed.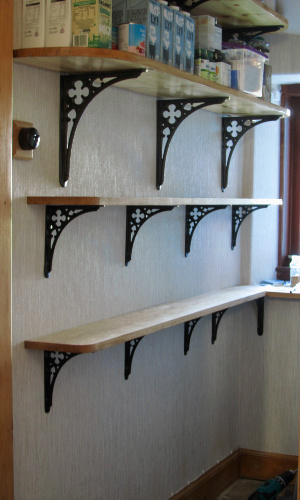 Now, as regular visitors to this blog know, in our household we live our lives to very different drumbeats. What began as an exciting joint venture now turned into a source of tension. When six weeks turned into six months waiting, patience (mine) stretched to wafer thinness, and in the end an ultimatum became the only tool left in my armamentarium. It was October, seven months after the starting gun was fired, that the flooring was laid, and we finally returned to a semblance of normality.

There were so many lessons to be learned from this experience.

We're all unique and different
To some extent we have to accept each other as we are … easier said than done sometimes! But isn't it fantastic that God does do exactly that?
See what great love the Father has lavished on us, that we should be called children of God! And that is what we are! (1 John 3:1)
He doesn't ask us to be identical clones. He doesn't expect the same of all of us. Nor does he require perfection.
As it is written: 'There is no one righteous, not even one'. (Romans 3:10)
The Bible is full of stories of flawed people: think Abraham, King David, the apostles Peter and Paul. And yet God accepted them as they were. His grace wipes out all sins and failures. Hard to get your mind around that awesome fact, isn't it? But that doesn't mean we can sit back and not try to do our best.
None of us would or could do many of the things these worthies of old did wrong; but could we, would we, emulate the things they did right?
And are we as tolerant of others and their foibles as God is of us? Mea culpa.

People matter more than things
Long after our little DIY enterprise, we, in our house, still have to work and live together. We shall soon ignore a wonky shelf or a misaligned joint, but hasty words or personal criticisms can linger and hurt at a much deeper level. We all need to guard our thoughts and tongues; to forgive and forget - constantly; to keep love and kindness centre stage. It's a blessing that we have two ears and one mouth: we need to be readier to listen than to speak. Hearing and understanding someone else's perspective can make perceived wrongs seem much less corrosive.
Love must be sincere. Hate what is evil; cling to what is good. Be devoted to one another in love. Honour one another above yourselves. (Romans 12:9-10)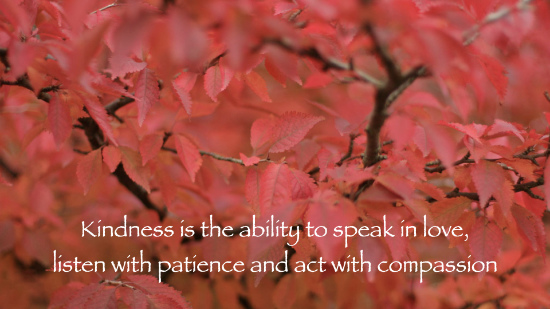 Time is relative
Our own much-loved Gordon MacRae used to ask, 'What does this matter in the light of eternity?' If we look at our little lives and worries and preoccupations in the light of God's perspective, they assume a very different size and shape. The actual quality of the job we did in the larder was singularly unimportant to anyone else but us, and certainly to God; it was how we behaved while we did it that mattered. If we live in his time, and by his standards, we will grow in grace as well as faith – a blessing for today as well as eternity. And unlike ours, God's patience will never run out.
But do not forget this one thing, dear friends: With the Lord a day is like a thousand years, and a thousand years are like a day. The Lord is not slow in keeping his promise, as some understand slowness. Instead he is patient with you, not wanting anyone to perish, but everyone to come to repentance. (2 Peter 3:8-9)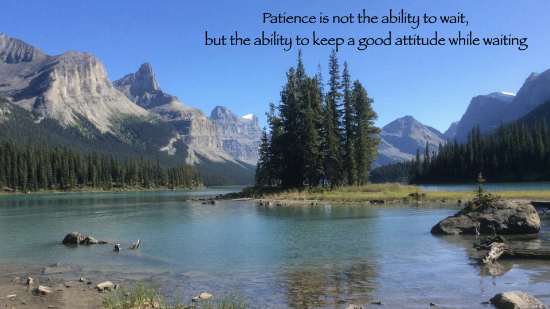 We need to measure our lives by the divine plumb line
Our house always necessitates compromises. If we use plumb lines and spirit levels, our eye and brain can't always cope with the end result. But in our spiritual lives we need to set our sights by the absolutes that Jesus provides. Where he is involved, if things look wonky, we know for sure we're the ones who need to adjust.
Remember the plumb line in Amos? Thus he showed me: Behold, the Lord stood on a wall made with a plumb line, with a plumb line in his hand. And the Lord said to me, 'Amos, what do you see?' And I said, 'A plumb line' Then the Lord said: 'Behold, I am setting a plumb line in the midst of my people Israel; I will not pass by them anymore.' (Amos 7:7-8) We need that true standard today – God's plumb line – as the perfect yardstick for everything we do.

Love is the most important attitude to bring to any task, any relationship
We're all familiar with the high ideal of Galatians 5: the fruit of the Spirit is love, joy, peace, patience, kindness, goodness, faithfulness, gentleness, self-control … (vv22-23) But knowing it intellectually isn't the same as owning it personally and putting it into effect. I needed to work, and keep on working, at maintaining perspective as the weeks became months through lockdown and beyond to the outskirts of the second wave of Covid restrictions … and still that wretched cupboard wasn't finished … hanging on to the counsel of perfection in 1 Corinthians 13: Love is patient, love is kind. It does not envy, it does not boast, it is not proud. It does not dishonour others, it is not self-seeking, it is not easily angered, it keeps no record of wrongs. Love does not delight in evil but rejoices with the truth. It always protects, always trusts, always hopes, always perseveres. (vv4-7)
Love of this purity is something we all need to work at constantly. Just like our larder, our whole lives are a work in progress, an exercise in patience.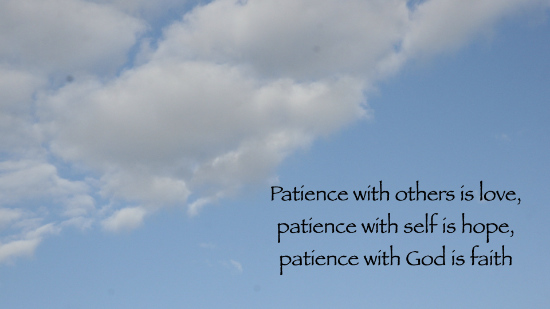 HMcH